OCTOBER 2022
DREAMTIME EARTH® - INITIATION TRAINING

PATHFINDER

EMBODIED INTUITION FOR EVERYDAY SHAMANISM
4-WEEK ONLINE TRAINING IMMERSION
Take this unique opportunity to reveal the shamanic elements that surround and permeate your life.
The Dreamtime Earth
is always here, it embraces us, it supports us, it is made of all the hidden layers of experience which are channelled through the imaginal and the somatic realm. Take one step beyond the limits of the rational mind and learn how the dimension of thought and logic acquires much more meaning when you are fully embodied in your sensorial and intuitive Self.
___
In this 4-week training immersion you will be guided to drop into your shamanic body and create new instruments of awareness to understand life in a completely new way.
80 Practice Hours

12 ZOOM Hours

4 Dreamtime Protocols


8 Unique Dreamtime Journeys

8 Exercises for Embodied Intuition

16 Chapters for Dreamtime Guidance

20 Teaching Chapters for Personal and Professional Practice of Dreamtime

1 Rite of Passage for Integrity and Continuation

HOURS ESTIMATED WHICH INCLUDE TELEPRESENCE SESSION ON ZOOM, VIDEO TUTORIALS, PERSONAL PRACTICE, STUDYING HOURS, AND PEDAGOGIC WORKSHOPS.

DREAMTIME

COURSES ARE CONSTANTLY EVOLVING AS THEY ADAPT TO THE NECESSITIES OF EACH GROUP OF PARTICIPANTS. THERE COULD BE VARIATIONS IN THE EXACT NUMBERS OF HOURS FOR EACH SECTION.




ZOOM DA

TES AND HOURS:

...


EU TIME ZONE

- GMT+1


COMPATIBLE WITH AMERICAN TIMEZONES

*ZOOM SESSIONS ARE RECORDED AND THEY REMAIN AVAILABLE IN THE DIGITAL CAMPUS. PARTICIPANTS HAVE UNLIMITED ACCESS TO ALL ONLINE MATERIAL UNTIL ...



PRICE: 368€




EARLY BIRD PRICE: 288€


PAYPAL AND VISA ACCEPTED


L

IMITED ADMITTANCE
WHY PATHFINDER?
The Pathfinder - Initiation program is the ideal course to start your journey through the Dreamtime Earth. Pathfinder has been designed to integrate a selection of exercises and intuitive strategies which are easy to apply to everyday situations. It also provides an immediate feeling for the methodology, and a practical approach to information from dreams and visions .
Dreamtime describes qualities in the experiences we make every day that are not included in the language of rational mind and logic. You might have experienced access to information from Dreamtime through many different names: meditation, channeling, dreaming, day-dreaming, repetitive movements that put you in a state of trance, going for a walk, going for a run. Images that come to you when you take a shower, wash your teeth, stand in front of the refrigerator with the door open in your hand...
In this 4-week training immersion, you will learn how to integrate intuition and synchronicity as tools to access Dreamtime and receive guidance in everyday situations
Your personal and professional skills as a teacher, dancer, healer, architect, artist, writer ...and so on, will be augmented and become shamanic skills.

As you communicate straight from Dreamtime, an additional layer of radiance, information, and coherence will illuminate and enhance all your projects.
You will learn how to channel information from the future and shift the Timelines which otherwise define the present only with information about the past.
You will receive tools and strategies to generate a feeling of being grounded, strong, and focused in a natural way. You might also recognise and heal old patterns that were carried, sometimes for generations, by your family line, or your Country,
As you channel information from the hidden into the visible realm, you will learn, practice, and teach, simple exercises to enhance radiance, happiness, and abundance, for yourself and for others.
The Dreamtime Earth methodology has been successfully integrated into many well-being
and artistic projects worldwide. For a more extensive introduction.
...click here.
THIS IS WHAT WILL HAPPEN:
The first week is dedicated to the basics of Dreamtime journeying, and journaling. We will see how different disciplines in the humanities and the scientific world approach the dimension of the 'hidden', and we will make direct experience of the subconscious and transpersonal elements of Dreamtime through simple exercises that establish a first protocol for transformation in the body, the mind, our emotions, our thoughts.

The second week is dedicated to integration of the experiences discovered in week 1. We will also investigate synchronicity, and go a bit deeper in our Dreamtime journeys. This will be reflected in the transformation we generate with deep structures in the body, the mind, and all other layers of the transpersonal self.

The third week opens the channel for deep connection to the radiant core of our essence, the moment of being born, and our right to existence. The pelvic floor in our body connects to the root chakra in our energetic body. Our exercises this week nourish and heal the timeline of our ancestors and our descendants. Knowledge from experiences during week 1 and 2 is now deeper. Synchronicity in our daily life becomes a point of observation for information about our original self, from the past, and from the future.

The fourth week addresses the heart. The original gateway through which information from Dreamtime is channeled. The first and sacred portal for health and abundance in your life, and the life of others who are impacted by your actions.

All traditions in energetic medicine have a profound belief that illness, problems, and obstacles, manifest in our bodies and in our lives when the harmony of the heart is disturbed. We will discover how exercises for the deep frontal fascia in the body, combined with the vibration of your own voice, and the practice developed in previous weeks, may provide an ideal opportunity to align our actions with the sacred call of healers, and medicine men and women from all traditions. They are what we call: ´the ancestors of the practice'.

This is our last week together. The group has experienced something that could never happen when we are alone. It is a time to connect with integrity. Which is the only place where true Dreamtime facilitators should operate.

You will be given your own personal journey for rite of passage and continuation, so that you can feel safe when you practice on your own.
Meet the Lead Facilitator OF the PATHFINDER training Immersion
Andrea Traldi, PhD
Andrea is a lead facilitator trainer for the Dreamtime Earth school: "Learning about the hidden layers of my experiences using the Dreamtime Earth protocols has allowed me to better understand my goals and my purpose. I feel that for the first time I have the tools to integrate and protect certain feelings which are deeply important and personal. I can recognise messages which are authentic and uniquely for me, yet they seamlessly combine with aspects of my life which are fundamentally transpersonal because they can only be accessed in the presence of others."

"I am always amazed when the participants to any of our workshops find connections between experiences in their life after sharing visions and intuitions with one another. A practice which is designed to be simple and playful is then revealed as a profoundly sacred ritual that originates a truly exceptional bond between all participants. I'm looking forward to witnessing this moment with you as well!"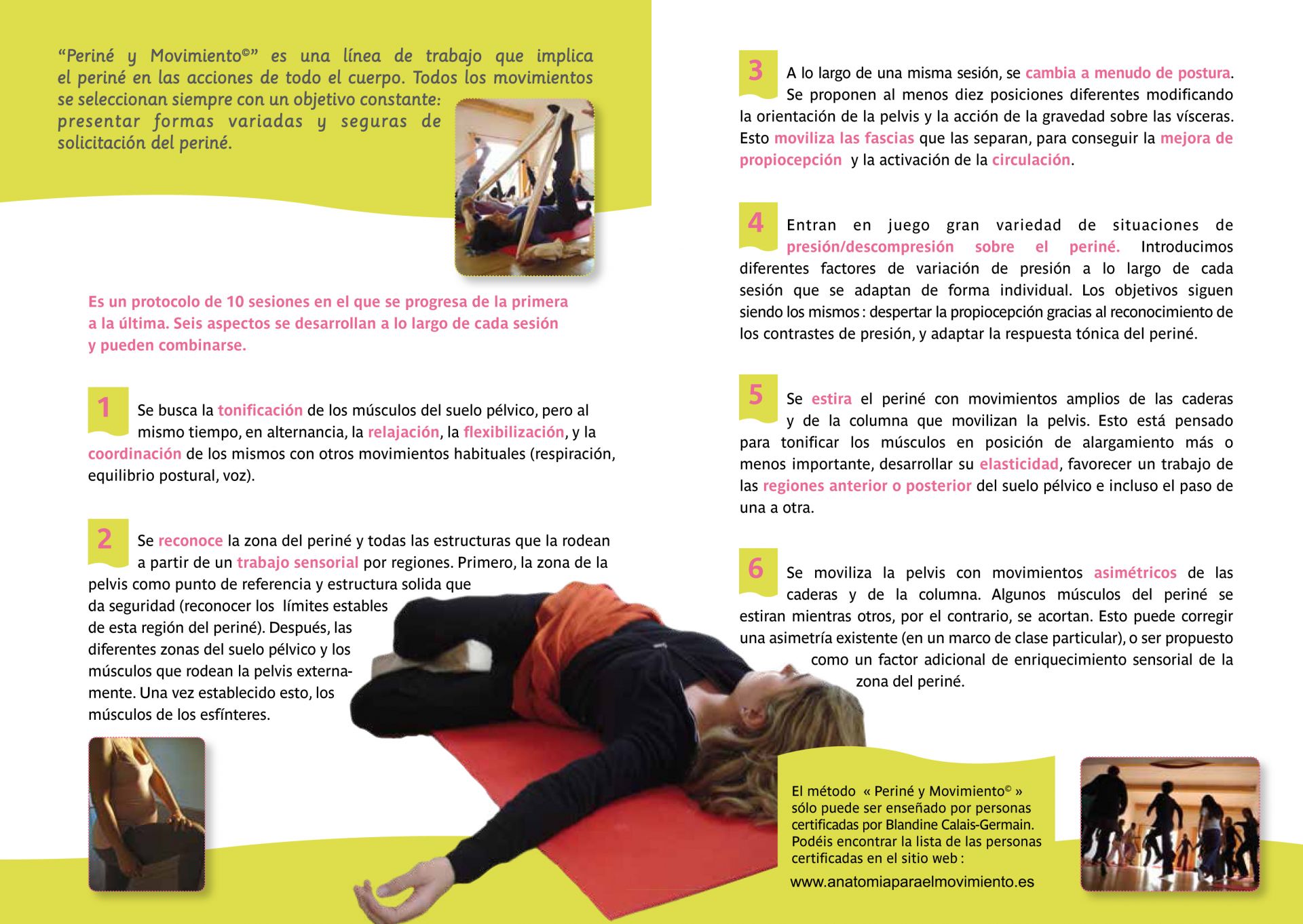 Método Periné y Movimiento®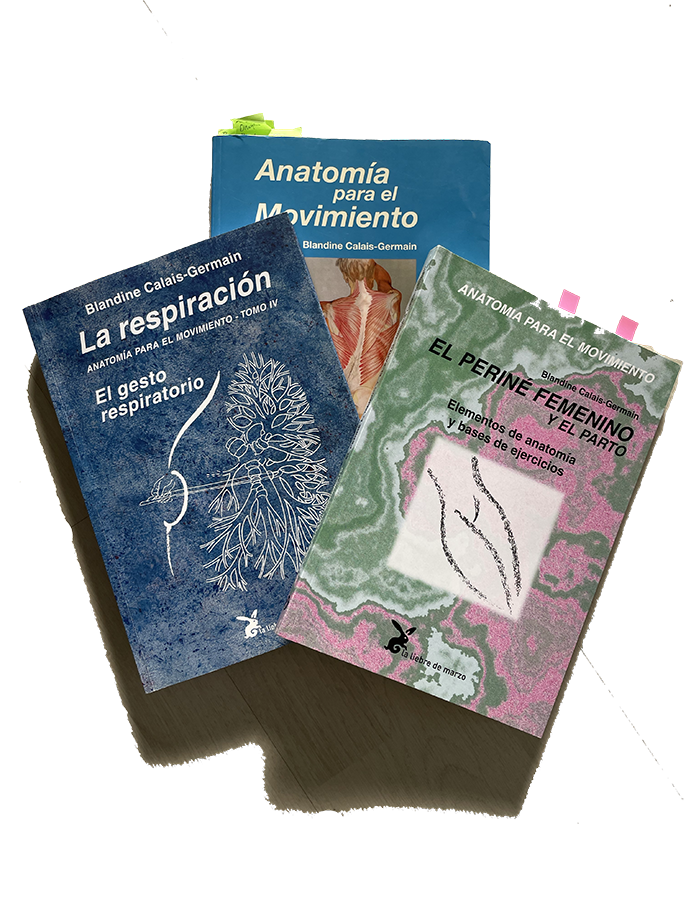 LIBROS y CURSOS DE LA ESCUELA ANATOMÍA PARA EL MOVIMIENTO®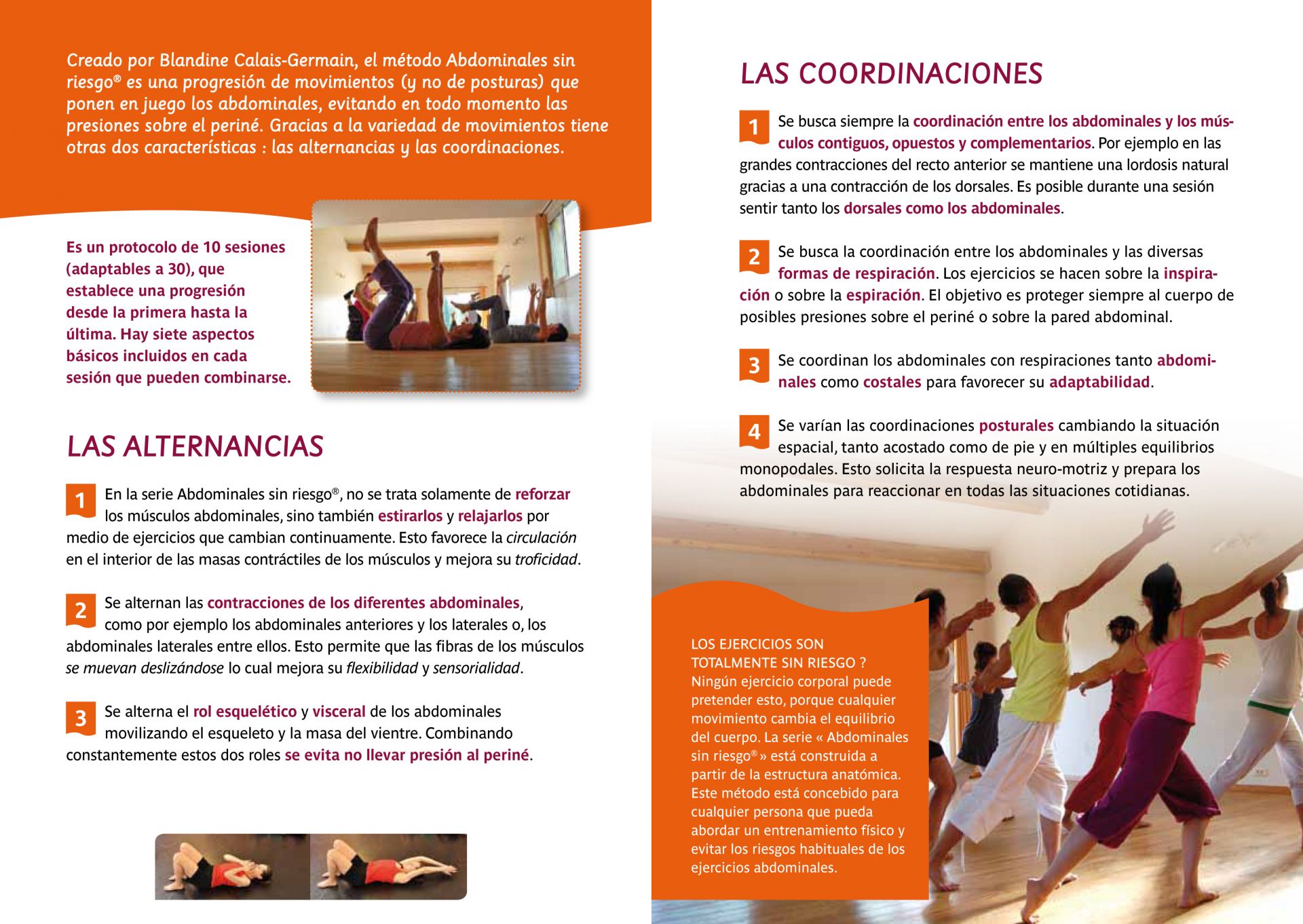 Método
Abdominales sin Riesgo
®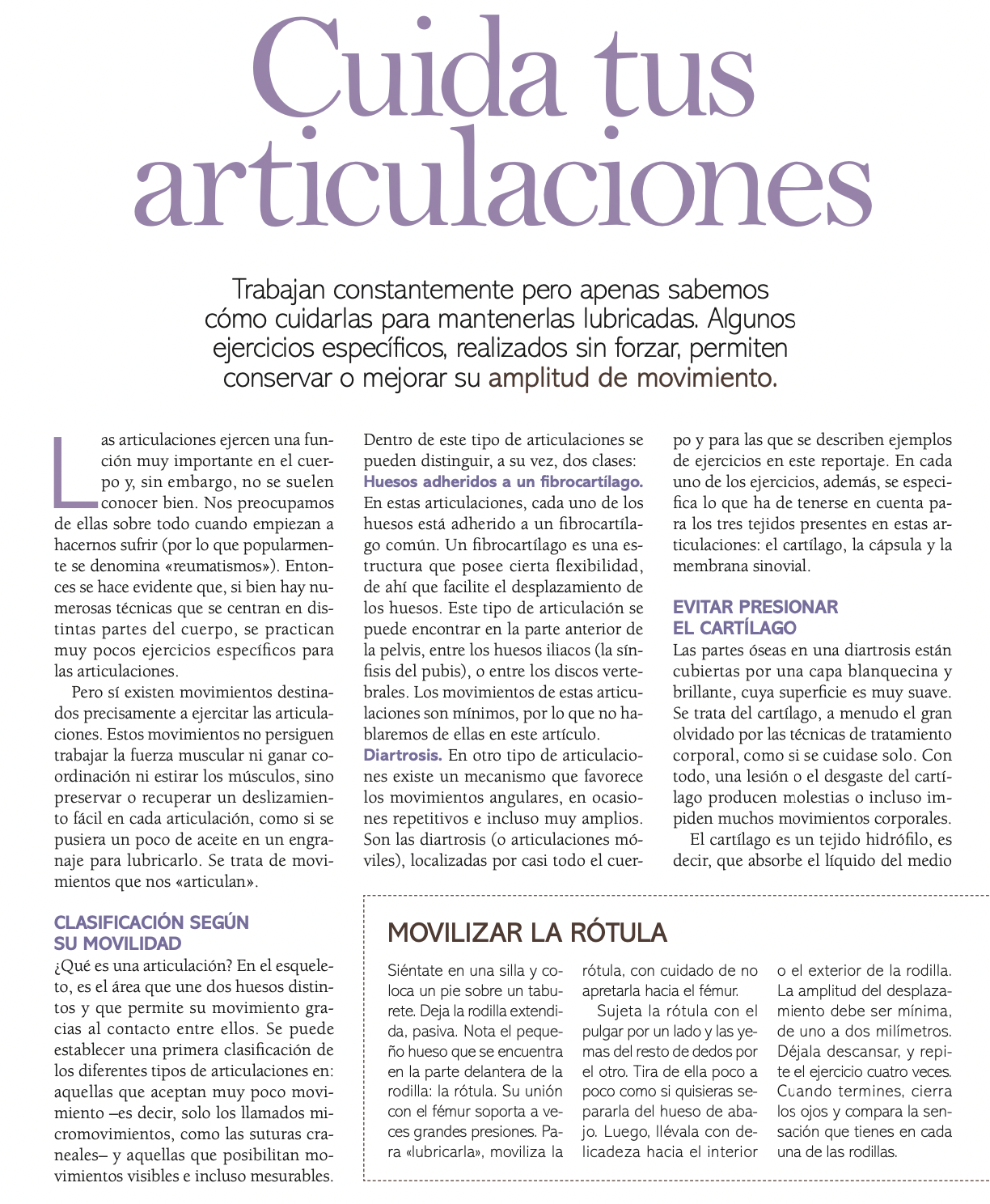 Extracto DE UN Articulo EN LA REVISTA CUERPOMENTE N. 232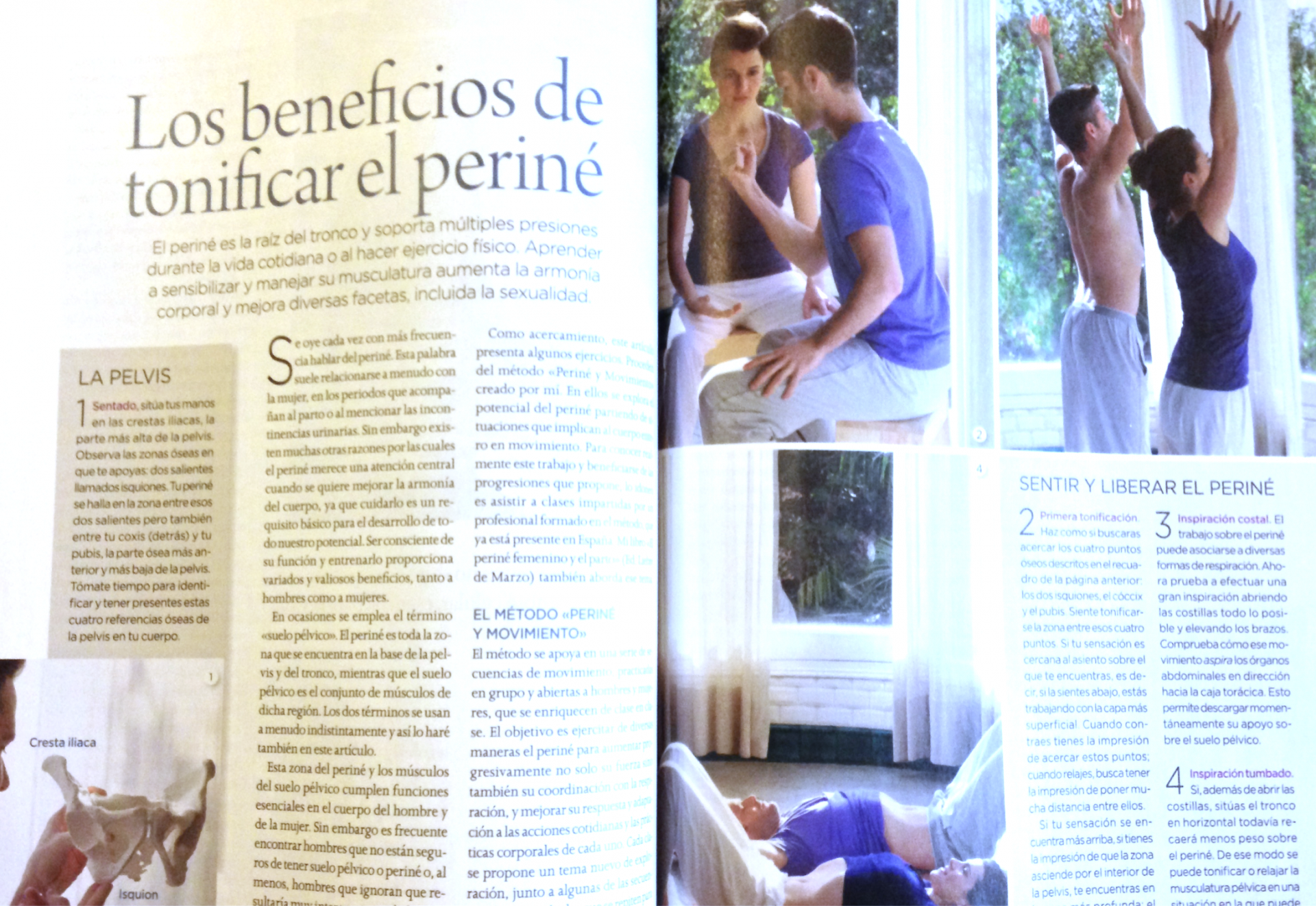 Extracto DE UN Articulo EN LA REVISTA CUERPOMENTE N. 263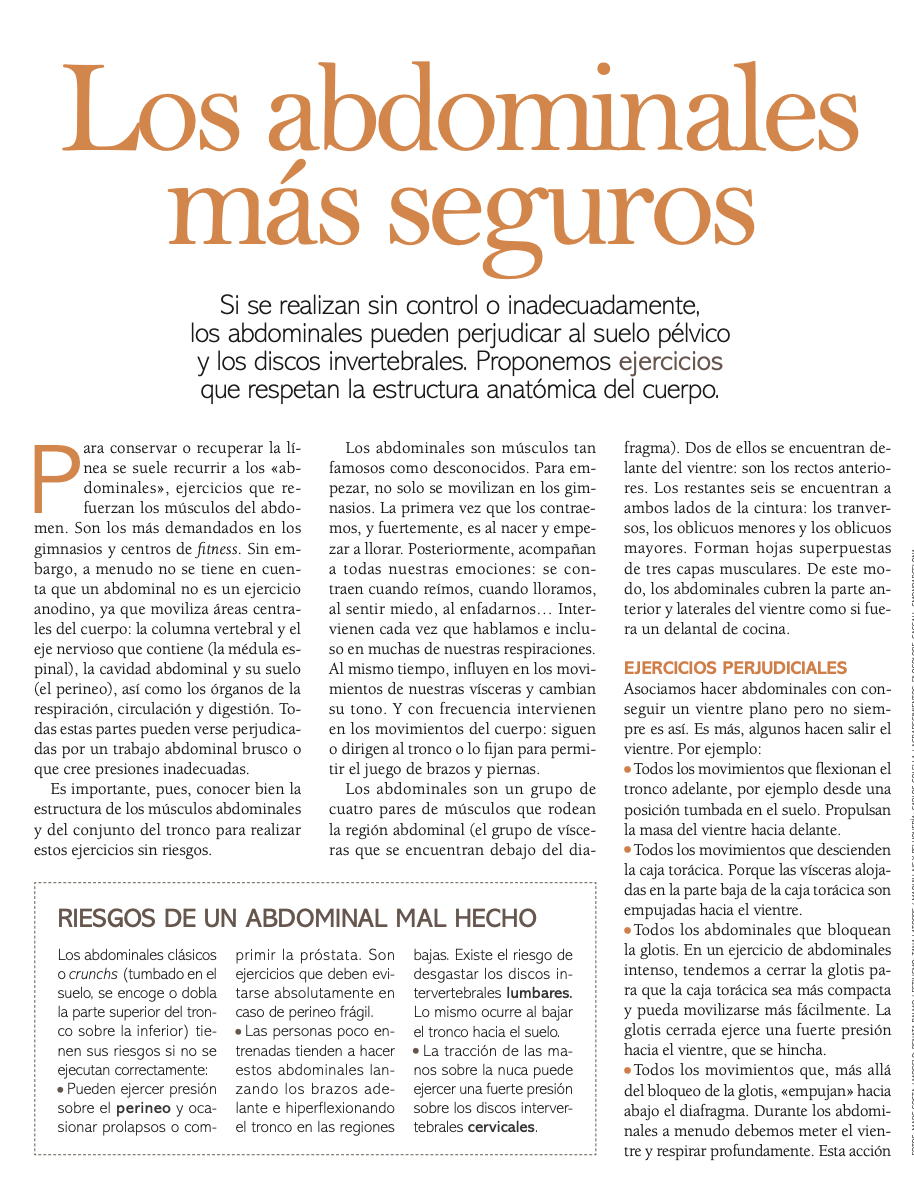 Extracto DE UN Articulo EN LA REVISTA CUERPOMENTE
Created with