SOUND MEDITATIONS FOR INTUITIVE CHANNELING
LITTLE SOUND JOURNEYS in DREAMTIME
HERE BELOW YOU WILL FIND THREE AUDIO RECORDINGS I CREATED FOR YOUR OWN PRIVATE SESSIONS.
YOU CAN USE THEM TO RECEIVE INTUITIVE INFORMATION ABOUT WHAT'S COMING NEXT INTO YOUR LIFE.
TO GROUND YOURSELF IN A MOMENT WHEN YOU NEED HEALING.
OR JUST TO FEEL RELAXATION.
IF YOU DOWNLOAD THESE FILES, MAKE SURE YOU KEEP THEIR ORIGINAL NAMES SO THAT NO MATTER WHERE THEY END UP, PEOPLE CAN ALWAYS FIND THEIR WAY TO THE DREAMTIME EARTH PAGE AND DISCOVER THIS WORLD ON THEIR OWN :)

THANK YOU
FOLLOW US ON INSTAGRAM AND FACEBOOK FOR DAILY INSPIRATIONAL POSTS ON SHAMANISM, INTUITION, ,MEDITATION, WELLBEING...
3 Little Sound Journeys

A Simple Gateway into Dreamtime

Your own Secret to Escape Noise and Confusion


A Moment to Connect with Yourself

A Grounding Ritual for Balance and Integrity

A Quick Access Point for Intuitive Information.

A Channel to Generate Harmony of Nature from the Inside with Nature from the Outside

A Strategy to by-pass the Mind and Reconnect with the Body

THE FILES BELOW ARE OFFERED AS A FREE

RESOURCE,

I HOPE THEY WILL GENERATE A MOMENT OF FUN AND WELL-BEING THAT PUTS A SMILE ON YOUR FACE. :)

IF YOU CANNOT DIRECTLY ACCESS THE FILES, IT MEANS YOU HAVE TO CLICK THIS BUTTON TO FILL IN THE LOGIN FORM...
HOW TO USE:
Put yourself in a confortable position. Laying on the floor or a yoga mat. Sitting on a meditation pillow... or maybe play them back on your phone while you go for a walk in Nature, or among other people.

Follow the sound beat and harmonics to centre yourself and enter your own personal dreamtime journey. These are audio recordings created just for you. I hope they will heal you, bring you serenity and inspiration.

If you have an intention for this sound journey ask yourself:
'I would like guidance on...' and let the answer come from the images, thoughts and feelings that will arise.

Memories from the past and from the future become available when we travel in Dreamtime. Sometimes these signs come in the form of synchronicity as well.

What happened while you where absorbed listening to the recoding?
Did you bump into a person that you don't see for a long time? A bird came to fly close to you? A message on a window shop, or a curious combination of colours in the clothes of the people around?

An email arrived just after you finished the dream journey? The trees in the forest were speaking to you in unusual ways?...
Do not let this precious information from Dreamtime go unnoticed! Write it out on your dream journal, find a sheet of paper, or even your phone (if nothing more poetic is available...).
What you channeled might not immediately make sense. Do not try to interpret the dream. Do not judge the dream! Go on writing, Go on channeling from Dreamtime for as long as the stream of intuitive consciousness is running fresh and abundant through you.
The time to make sense of the dream will come after. Maybe a few hours after. Maybe a few days, Be ready to connect the dots. Write down the dream. Remember the dream. honour the dream. Sometimes these messages come to you from years ahead into the future.

Little sound journeys can take just a few minutes, sometimes even just a few seconds! They are a simple practice, but they can be the start of amazing changes in your life. Use them to find inspiration, and to generate a moment for peace, serenity, abundance, ...or exciting adventures in Dreamtime!

After you practice the little journeys, if you feel intuitively drawn to the idea of going deeper in Dreamtime, you could start creating your own Dreamtime sessions for yourself or for others, If you want to know more, click the button here below and come explore the many other ways that are open to you when you choose the path of honouring your dreams.

Meet the CREATOR OF THE LITTLE SOUND JOURNEYS
Andrea Traldi
It is a privilege to serve as lead facilitator for the Dreamtime Earth school. I strongly believe in this transdisciplinary methodology which restores a traditional approach to healing, creativity, and intuition, through a simple and immediate understanding of our everyday reality. Learning about the hidden layers of my experiences using the Dreamtime Earth protocols has allowed me to better understand my goals and my purpose. I feel that for the first time I have the tools to integrate and protect certain feelings which are deeply important and personal. But I can also see how these authentic and unique messages seamlessly combine with aspects of my life which are fundamentally transpersonal because they can only be accessed in the presence of others. As a facilitator for the Dreamtime Earth network, I am always amazed when the participants to any of our workshops find connections between experiences in their life after sharing visions and channels with one another. It is a profoundly sacred ritual that creates a unique bond between all participants. I'm looking forward to witnessing this moment with you as well!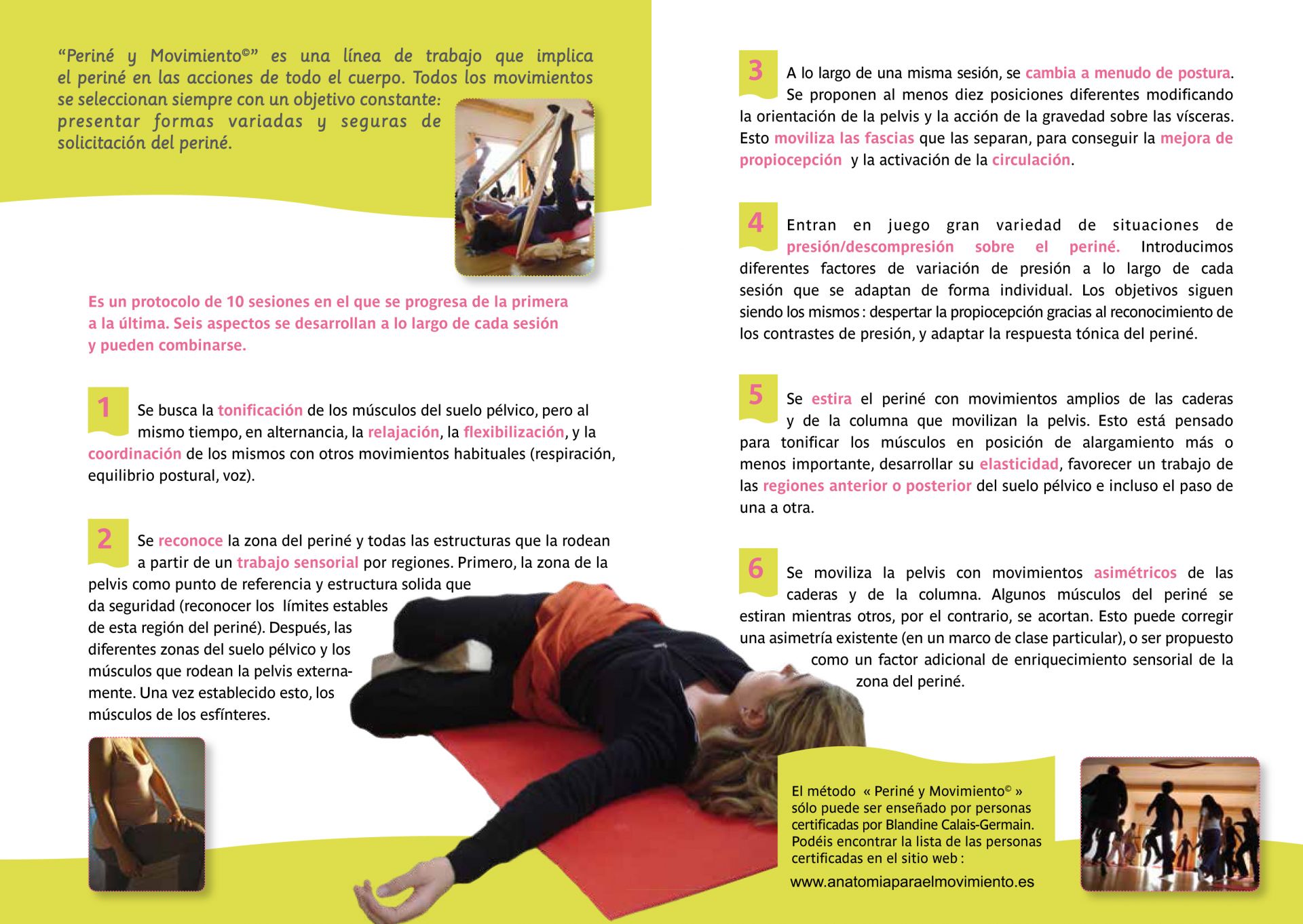 Método Periné y Movimiento®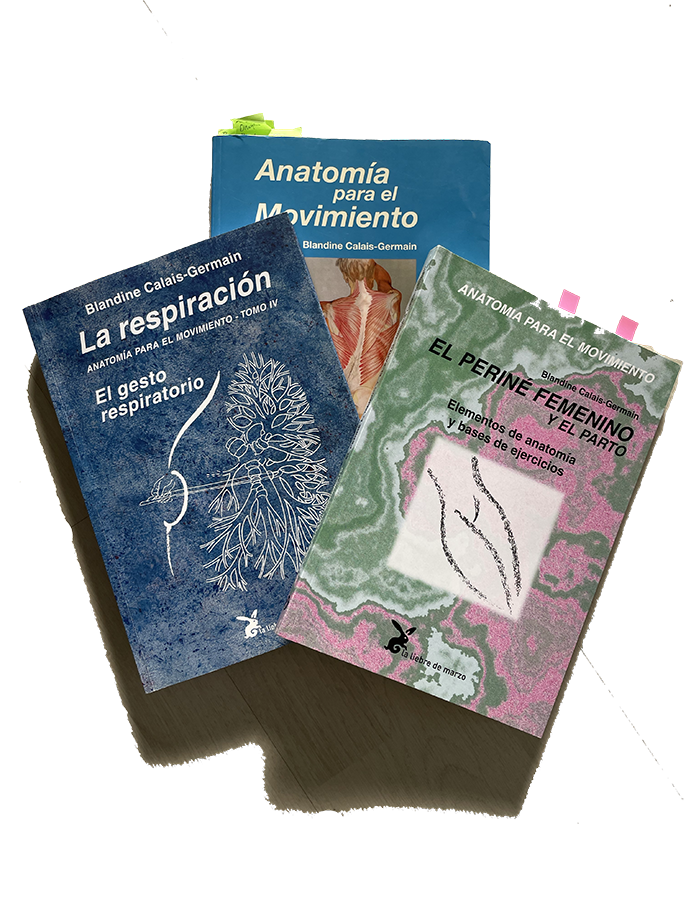 LIBROS y CURSOS DE LA ESCUELA ANATOMÍA PARA EL MOVIMIENTO®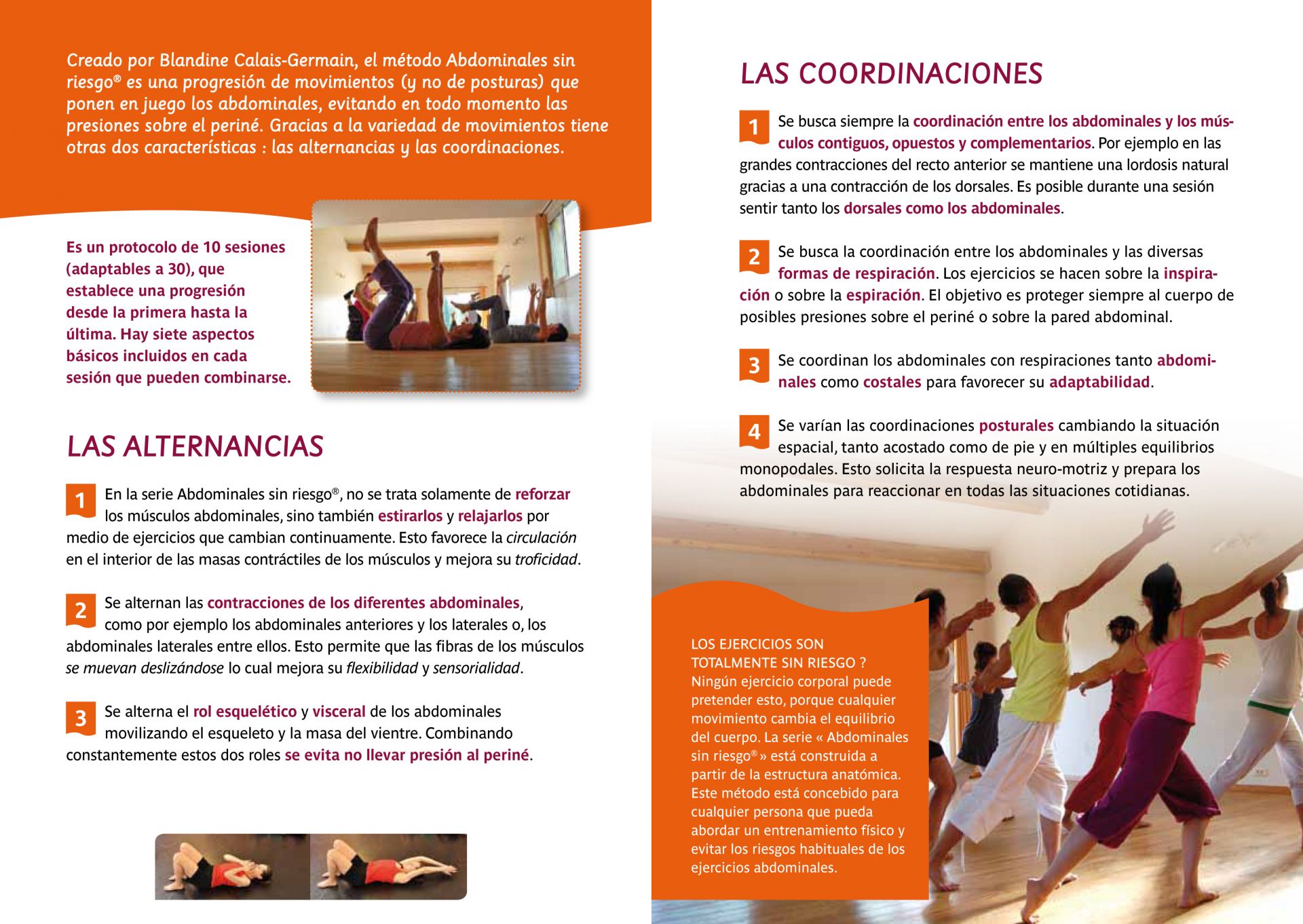 Método
Abdominales sin Riesgo
®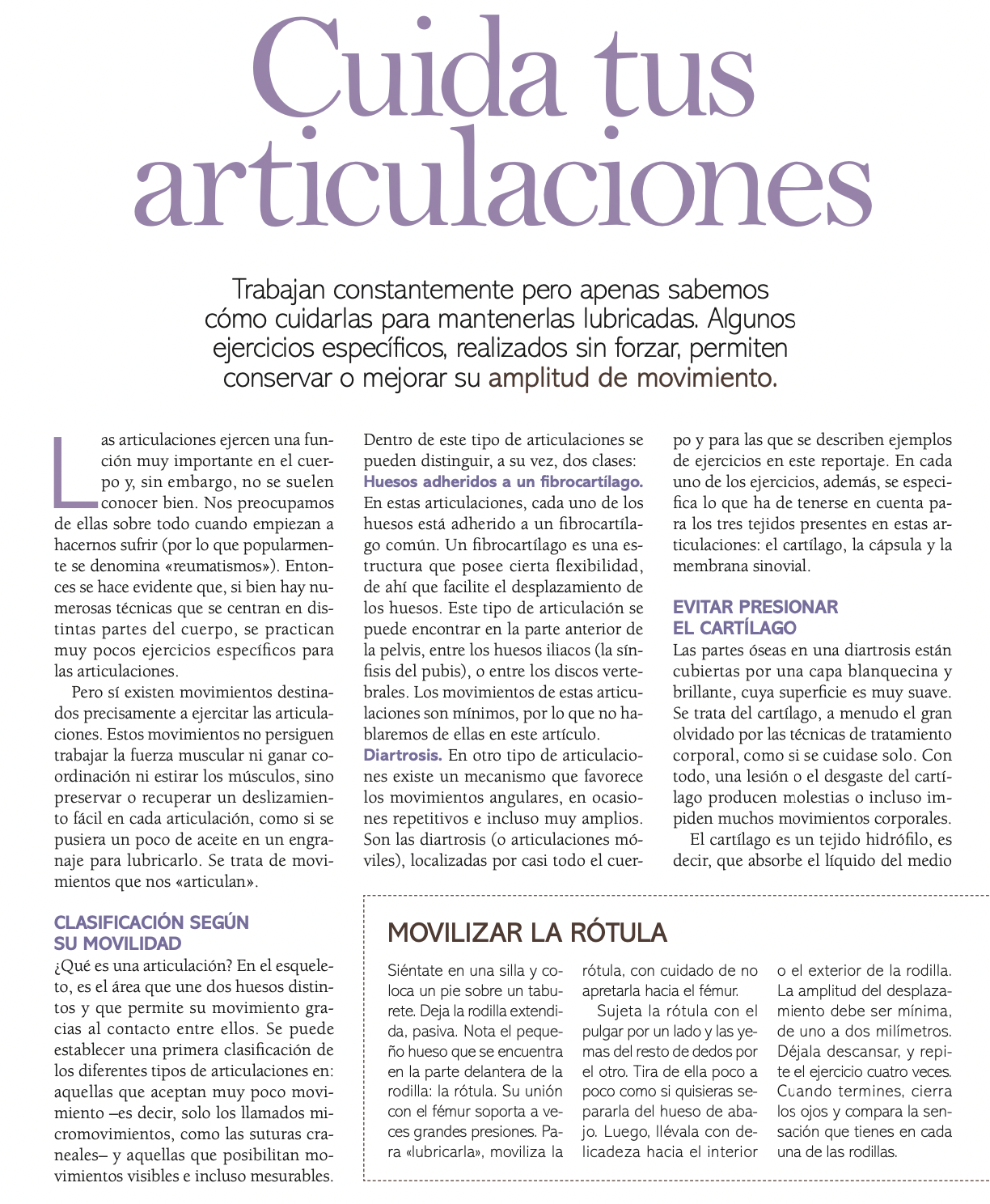 Extracto DE UN Articulo EN LA REVISTA CUERPOMENTE N. 232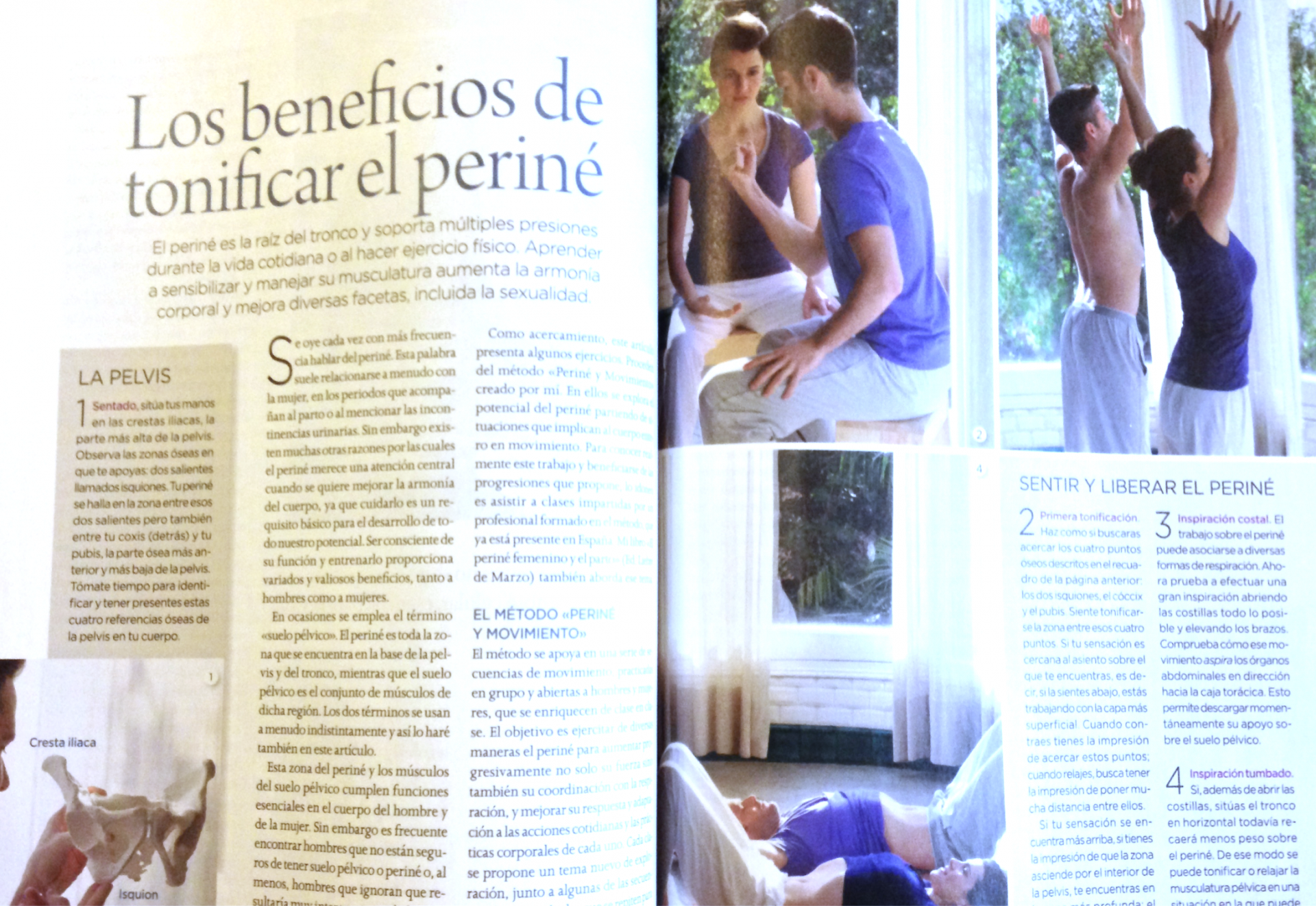 Extracto DE UN Articulo EN LA REVISTA CUERPOMENTE N. 263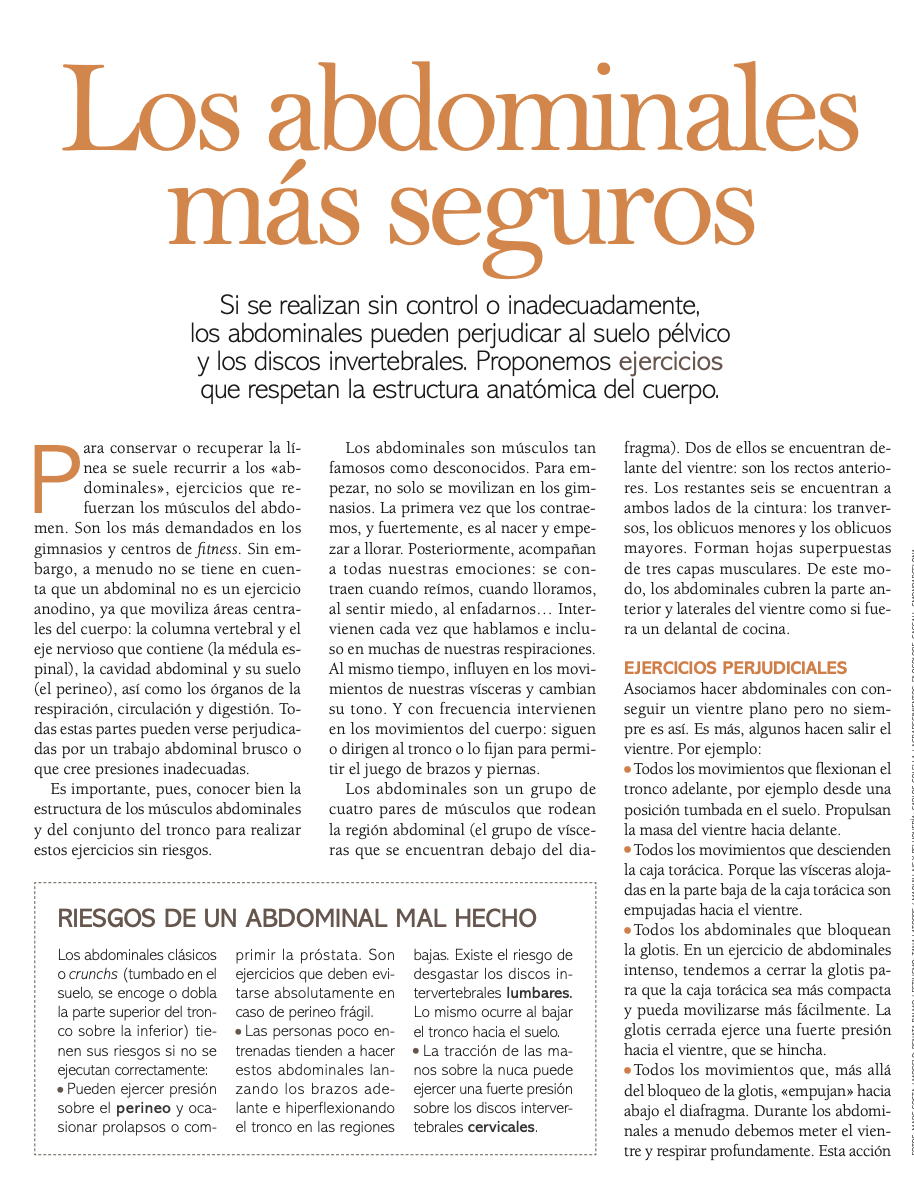 Extracto DE UN Articulo EN LA REVISTA CUERPOMENTE
Created with